Single point of contact
Offering a complete solution from idea to finished product, NUBE is your one point of contact for your furniture sales in China, the Asia Pacific Region and for the US market.
China can be an intimidating place to do business, and NUBE with its 20+ year production experience is committed to supporting you and protecting your brand. And if new to the Chinese market, we can assist your company/brand with trademark registration.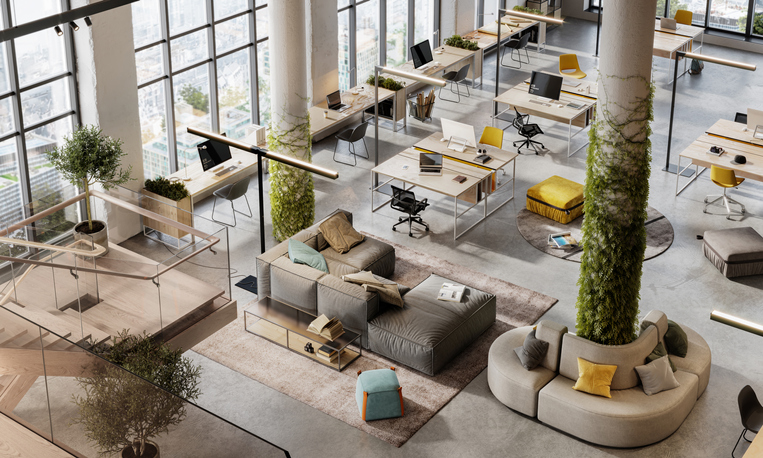 Customer focused
At NUBE, trust is central to everything we do. We "align expectations" with you, and we will stay true to our word.
Our sole purpose is to serve our customers who are leading contract and design furniture brands. We will do so with and positive and welcoming "can-do" attitude.
NUBE can support your sales efforts in the US market through container shipments delivered either "Ex Works NUBE Wuxi", "FOB Shanghai" or "DDP USA" i.e., delivered directly to your US warehouse/distribution partner (using our US-based company NUBE Inc. to import into the US).
Whatever we do, we will always ask ourselves: "What's best for our customer?"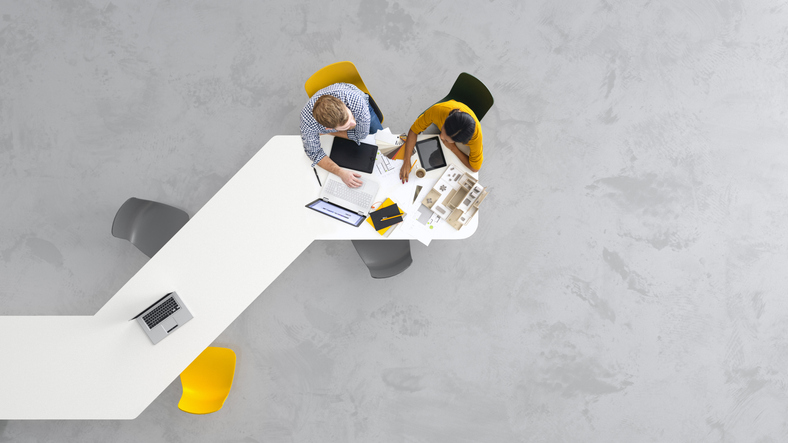 NUBE (Wuxi) Production Ltd. is a 100% Danish/British company in China, established in 1999.
NUBE founders, Robert Chan and Morten Stamov, met in 1998 – Robert's furniture shop 'NUBE Design' was selling his own designs and productions, while Morten was selling designer furniture in Beijing for Fritz Hansen, Erik Bojsen and Magnus Olsen.
In 2000, Morten moved to Europe and started selling custom-made stainless steel furniture items and chrome-plated chair legs to Danish furniture manufacturers. Over a couple of years, the B2B OEM-furniture component business outgrew Robert´s B2C furniture retail boutique business, and he decided to close the shop and focus on the B2B business. They decided to change the name to "NUBE Furniture".
Over the years, furniture brands that NUBE supplied OEM metal components to, asked for supply form-pressed wooden seats. Soon after they asked for plastic-injected seats, then die-cast injected aluminum parts, over-molded foam parts, custom-made foam sheet for finished chair and sofa export, and finally, upholstery services.
Today, from their state-of-the-art 3,500sqm facility in Wuxi, NUBE supply the world's leading furniture brands.



Well located LEAN factory
Located in the city of Wuxi, a 30-minute express train ride from Shanghai, the NUBE state-of-the-art facility is centrally located for sales to all of China. The 3,500sqm, LEAN operating factory has a production capacity of 1,500pcs furniture units / week. In addition, NUBE team leaders take care of collaborative product developments, quality optimization, and regular shipments of "Master Sample approved" production orders from their 200sqm modern office space,
Export out of China for sales in Asia Pacific or to North America is easily done via Shanghai port and NUBE Inc. can arrange import clearance and delivery directly to your US-based distributors if needed.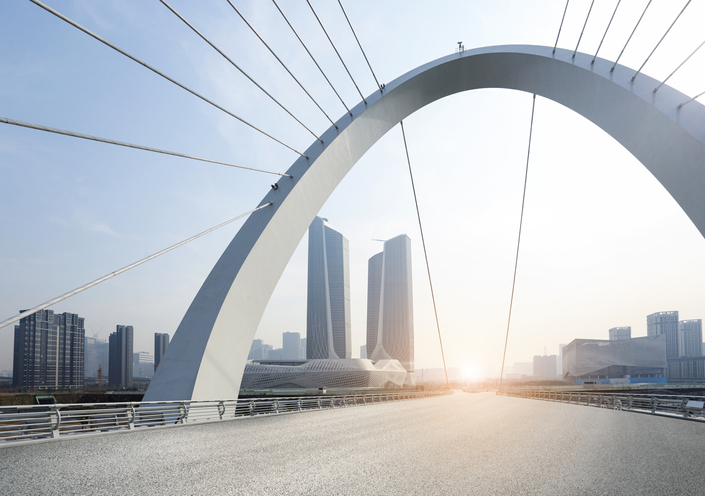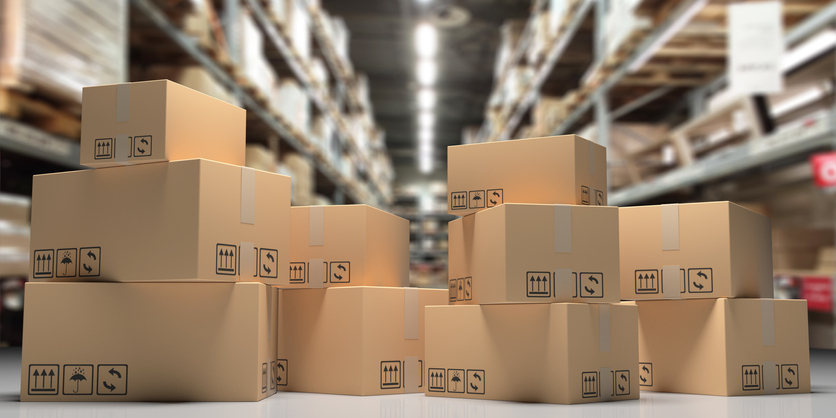 For some customers NUBE produce various component types (steel, metal, aluminum, plastic, etc.), but for customers who already have component production built up in China, NUBE buy ("stream-in") components directly from the customer's established suppliers as needed. Should your objective be to source custom-made components you can draw on our setup and decades of production experience. We are specialised in the following component types:
Plastic-injected components (e.g. full chairs, seat, back)
Die-cast aluminum components (complex chair parts, bases)
Stainless steel items (indoor, outdoor)
Over molded foam components (e.g. chair seats, backs)
Plywood
Woodwork
Custom designed & produced sheet foam for export furniture
Upholstery
NUBE can deliver the required quality to a demanding market and offer to produce made-to-order in small quantities and use our consignment stock partner agreements with leading fabric suppliers. NUBE has "One-work day delivery agreements" with leading fabric brands Kvadrat, Gabriel, Camira and Woven Image (all have warehouse stock in Shanghai).
Committed
to sustainability
NUBE are committed to sustainable practices in all areas, from our factory indoor air quality being measured cleaner than outside air through intense centrifugal filtration at our wood shop, and banks of maintained activated charcoal filters at our gluing areas, through to our Greenhouse Gas accounting in 2021. NUBE are ISO-9001 and ISO-14001 certified and have FSC-certification. WeScience based targets will be set in 2022 for an absolute 50% GHG reduction by 2025, and total carbon neutrality by 2030.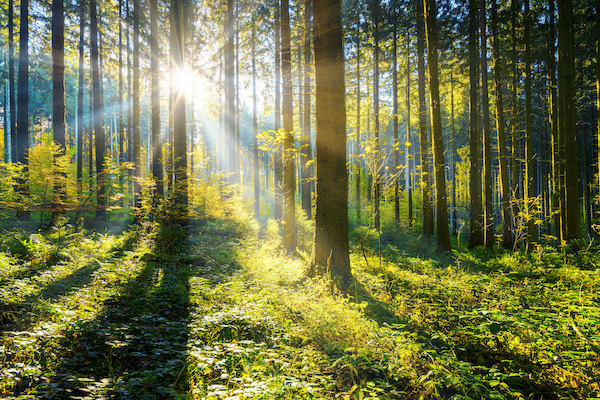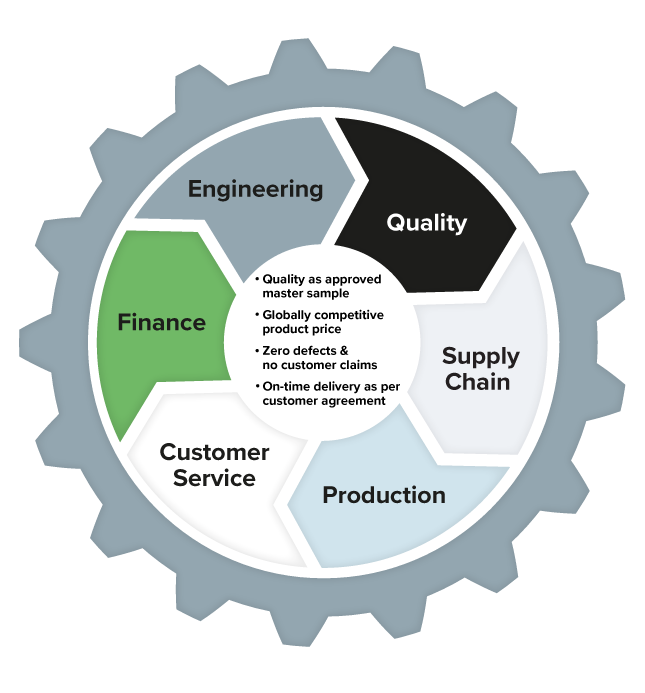 Integrated core processes
With its own 'Customer Service & Logistics' department, its own 'Engineering/Customer Product Development' department and its own 'Quality' department, our customers do not have to invest in expensive offices and/or employees for these type of services in China.
In 2021, NUBE produced approximately 500,000 sofas, chairs, screens, and various lounge-seating units. Most of this in small-batch production where close-knit and highly skilled production teams build complex finished products with a vast palette of textiles and leathers, and in a short lead-time.
This is facilitated through daily production meetings with all production related heads and our Kanban system starting the day. We use several cloud computing solutions from inventory control, order process, through to our custom QC and product traceability system solutions.
We operate a full barcode scan-in scan-out warehouse for instant tracking and inventory, from part and material delivery to finished goods on our loading dock. All customer stock is reported monthly.
All our product is inspected according to often 30+, or more, QC steps, many steps are photographed and bound to the products individual serial barcode which also includes product carton and packaging. The barcode is the root of our product traceability system, which can be accessed from anywhere in the world.
The NUBE QMS is self-improving, pushing actions to prevent possible issues from initial customer/designer drawings to prototypes & samples, to testing and final product packaging and loading. Everything has been anticipated, calculated, modelled, and planned, with nothing left to chance.